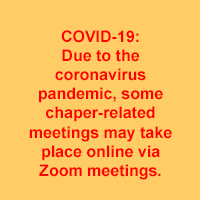 This is the landing page for Marin Chapter of the California Grand Jurors' Association (MCCGJA) members who wish to bypass the general Home page that is geared for the public. If this description applies to you, bookmark this page for future direct access.
Members of the MCCGJA, as former jurors, join this Association to continue their work on behalf of the residents of Marin County. Being active in MCCGJA and its various committees allows members to support the work of the Civil Grand Jury by education and recruitment to the Grand Jury and by following up on the reports of the Grand Jury.
MCCGJA is governed by it Bylaws, last revised August 12, 2014.
Latest MCCGJA News & Events
(See all previous posts in Post Archives)
Since May 15th up to the end of the 2022-23 civil grand jury's term on June 30th, nine reports have been published and posted on the county website! The local Marin IJ newspaper has printed numerous articles on these reports tracking developments and highlighting the issues. Click here for a listing of Articles and their…
Continue Reading Latest Civil Grand Jury reports in the news