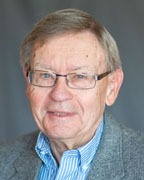 The Marin Chapter established an Implementation Review Committee (IRC) in 2013 to follow up on Grand Jury report responses.  The Committee supports the Grand Jury system and is independent of the seated Grand Jury. The mission of the IRC is to pursue improvements in Marin government services by following–up on the Findings and Recommendations of previous juries.
The real power to follow-up on previous reports rests with the sitting Civil Grand Jury. The sitting Jury will follow-up on previous reports by contacting the individual / department / entity that has not fully addressed the report's issues. 
The IRC reviews previous reports that they determine are in need of follow-up. The sitting Civil Grand Jury generally welcomes suggestions from the IRC, especially on reports that are over 1 or 2 years old, that require follow-up.  If warranted, the IRC issues a report which will be posted on the Chapter's website.
The Chapter is free to follow-up on previous reports on its own, providing it does not interfere with investigations in which the sitting Jury may be involved.  In order to ensure that there is no interference or conflict, the IRC communicates their activities to the sitting Jury. 
See the Reports Archives for past reports produced by the IRC.