A Report to the Membership from Jack Nixon. President:
Organization
I'm very pleased to report to our membership that our new Board (which includes both new and returning board members) are diligent, dedicated and united in their efforts. By that, I mean that the Board works well together and each member respects and trusts the efforts of the other members of the Board. I'm sure the same will hold true for the committees which are getting underway. We are a team.
As part of that team, Committee Chairpersons (members of the Board) are now forming their committees 1) to carry out our mission of providing a pool of top quality applicants for the next Grand Jury, and 2) for the IRC, to pursue whether the responses to last year's reports truly respond to the real intent of the report.
Membership  
As noted in his report herein, Owen Haxton, membership chair, has been spearheading the drive 1) to renew former members if they are not already life members and 2) to have the outgoing jury members renew. As you may recall, the membership fee of $30 for sitting jurors is paid by the County. This membership ends September 28th unless renewed by the individual by sending in the specified dues. We encourage those who haven't renewed to join with your fellow grand jurors to continually advance the effectiveness of the Grand Jury selection process. New members coming from the outgoing jury (2015-16) represent the lifeblood of our organization, both in knowledge and in relevant experience. To accomplish our mission and to strengthen our organization, we encourage all former Grand Jurors, and especially those who just finished their "tour of duty" to become members of our Marin group.
Outreach
The Outreach Committee plans to mount a wide-ranging advertising and public relations program this year. By paying the $30 dues to continue your membership, you are enhancing a robust advertising budget which will promote Grand Jury applications leading to a large pool of applicants for next year's jury.
IRC
The committee now has 14 members and looks forward to an active year.  Their first meeting will start promptly at 10:00 am on September 1 at the Central Marin Police Station.
Communications
Gene Dyer, our esteemed Communications Director—webmaster, newsletter editor, and email list editor—created our first Marin Chapter website in 2001 and has been maintaining and revising said site ever since.  After 15 years of doing great work for the Chapter, he would like to slow down by sharing the duties of maintaining the website and the email list with a possible successor.  Gene will continue on the Committee and on the Board as the newsletter editor.
Out of our 114 current members, I'm hoping there will be one or more members with basic knowledge, a modicum of experience, and an interest in doing interesting work of great value to the Chapter — someone who would like to learn how to maintain a website using your home computer. Please give me a call or send me an email about your interest.  Let's give Gene the break which he so richly deserves.
Thank you for your support.  Should you have questions or wish clarification on any subject about our Chapter, please do contact me (jgnixon@sonic.net) I look forward to hearing from you.
Warmest regards,
Jack Nixon
MEMBERSHIP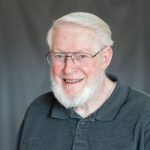 The good news — during this membership year the number of Life members has increased from 54 to, as of this writing, 65. Total membership has increased from 96 to 114. (16 new jurors and 2 jurors from past juries)
The Bylaws give all dues paying members, 90 days from June 30th of that year to renew their Chapter membership. During each of those days you are of course considered a member in "Good" standing with voice and vote.
To avoid a break in your membership, if your membership is up for renewal, forward your application to reach the Treasurer on or before September 28, 2016. There are two applications, for those who served 2010 and before, and for those who have served 2011 and after. Both are available here on our web site and contain the postal address for postal mail.
If money is not an issue, become a Life member. Put this yearly decision task away for good. In addition, fewer emails from the Membership Committee.
Checks should be send to our Treasurer as follows: Marin Chapter, CGJA, P.O. Box 4274, San Rafael, CA 94913-4274. Attn: Treasurer.
RECEPTION  Linda Glasscock
The New Jury Welcome reception was held at McInnis golf club on July 14.  Even though it was a bit warm, everyone enjoyed the event.  Four Superior Court judges came to welcome the new jury.  MCCGJA President Jack New Jury Welcome NIxon also thanked the outgoing jury for their service.