MEMBERSHIP REPORT, Continued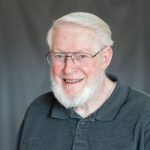 Membership news – and the good news is that there are at the latest count ninety-three dues paying members of the Marin Chapter of CGJA. Life members – 17; multi-year members – 22; one year members – 41 & 13 members in the grace period until 9-28.
This is the largest voting membership to my recollection. I attribute it to the newly established Implementation Review of responses to the recommendations contained in the Grand Jury reports issued by the Court. This new task is being developed and evaluated in many counties of the state. (See John Carlson's report).
And the bad news, there are approximately 300+ veterans of service on a Marin County Regular Grand Jury living in Marin County who have not joined the Marin Chapter. If you know one or more, give them an application and suggest they join.