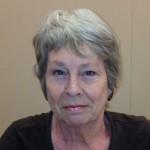 ANNUAL HOLIDAY PARTY
Nancy has announced that our Annual Holidy Party will be held on Sunday, December 6, 2015 5:00 to 7:00 PM at her home at 817 Montecillo Road, San Rafael.
Mark your calendar for this fun event.
SENIOR FAIR
In October the Association sponsored and manned a booth near the entrance to the Annual Senior Fair held at the Civic Center Conference Center.
Several members traded off manning the booth, giving out goodies and publicity about our purpose and activities.
Click Here to view a collage of pictures taken through-0ut the day.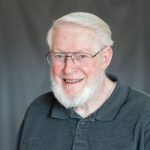 AWARD FOR OWEN HAXTON
The California Grand Jurors' Association has granted the 2015 Angelo Rolando Memorial Award to Owen Haxton of Novato for outstanding service to the association. Haxton was presented with the award at the association's annual conference held in Lafayette on November 2 and 3.
Click here to view the plaque.  Click here to view the details of the award.
STATE ANNUAL CONVENTION AND ELECTION OF OFFICERS REPORT